Creating Your Confident & Beautiful Smile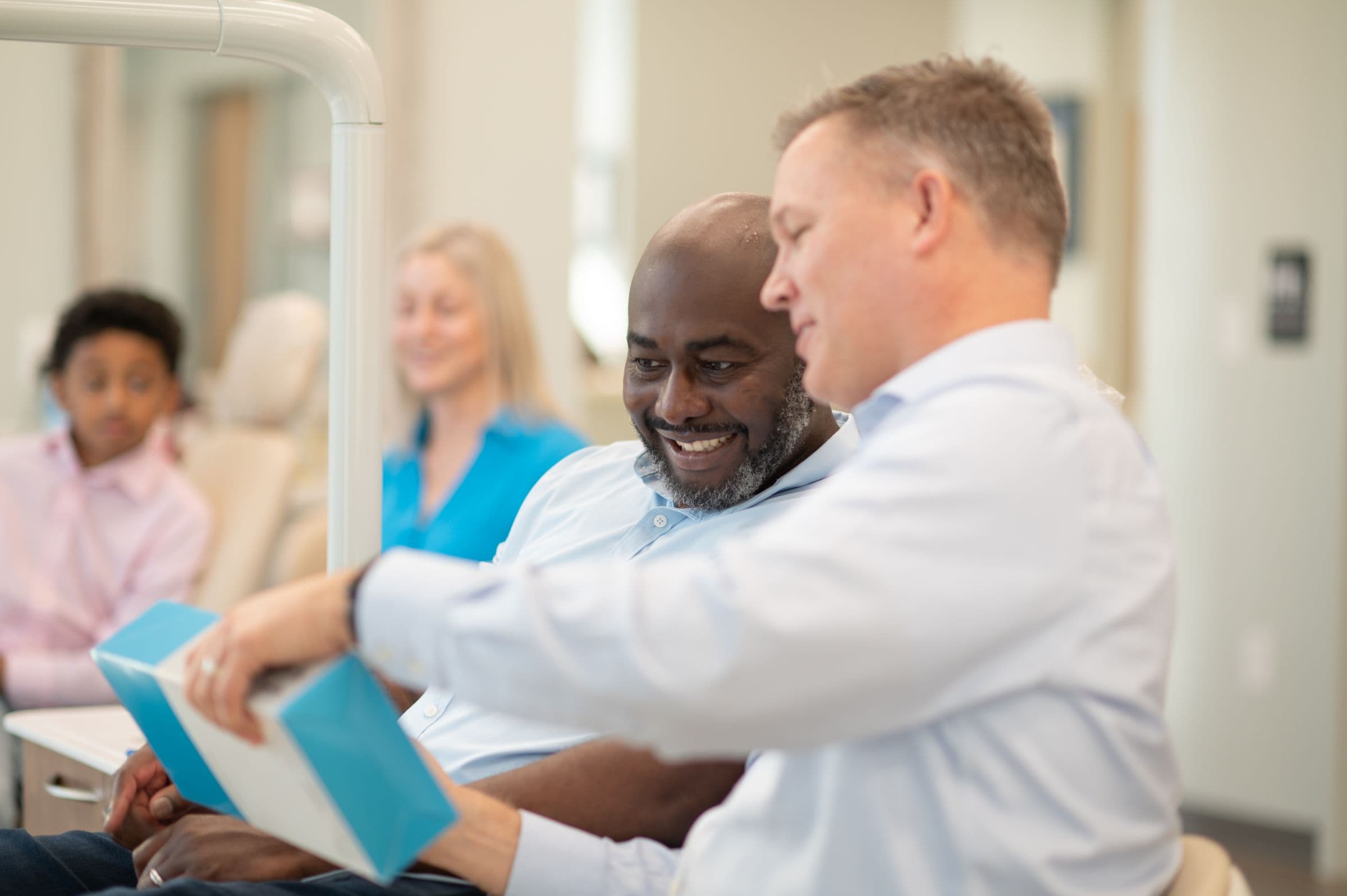 People all around Raleigh, Wakefield, Louisburg, or Creedmoor-Butner know Dr. Daniel Grossman and our expert team at Raleigh Orthodontics for our personal touch.
As a family-owned practice, you'll love seeing the same team at every visit while we create your beautiful and healthy new smile.
Personal care from Dr. Grossman every time
Board-certified orthodontist
Newer & safer digital X-rays
All kinds of braces and aligners - including Invisalign®
Affordable financing options
Individual attention from the same team members at each visit
Free consultation, including digital photos
Appointment reminders by text message and e-mail
Serving all areas around Raleigh, Wakefield, Louisburg and Creedmoor-Butner
Personal Service for a
Wonderful Treatment Journey
Your smile is in good hands because our family-owned practice works hard for your family. When you contact one of our three convenient offices in Raleigh, Wakefield, Louisburg, or Creedmoor-Butner, your satisfaction stays at the top of our list.
Dr. Grossman will personally review your photos and X-rays to find the best way to treat your unique orthodontic needs. Then you'll choose the type of treatment you want—traditional metal, clear ceramic, or clear aligners like Invisalign.
You'll always get honest assessments and treatment plans from Dr. Grossman and an explanation for those treatments.
Because he is dedicated to the quality of your treatment, Dr. Grossman will make sure that you understand every aspect of your treatment, from financing to expected comfort to duration, before you start.
Your Raleigh Orthodontics team works hard to give you the smile of your dreams, so we want you to leave our office knowing that you got the best possible care after every visit.
That's one reason why you'll see Dr. Grossman and the same team members at every single visit!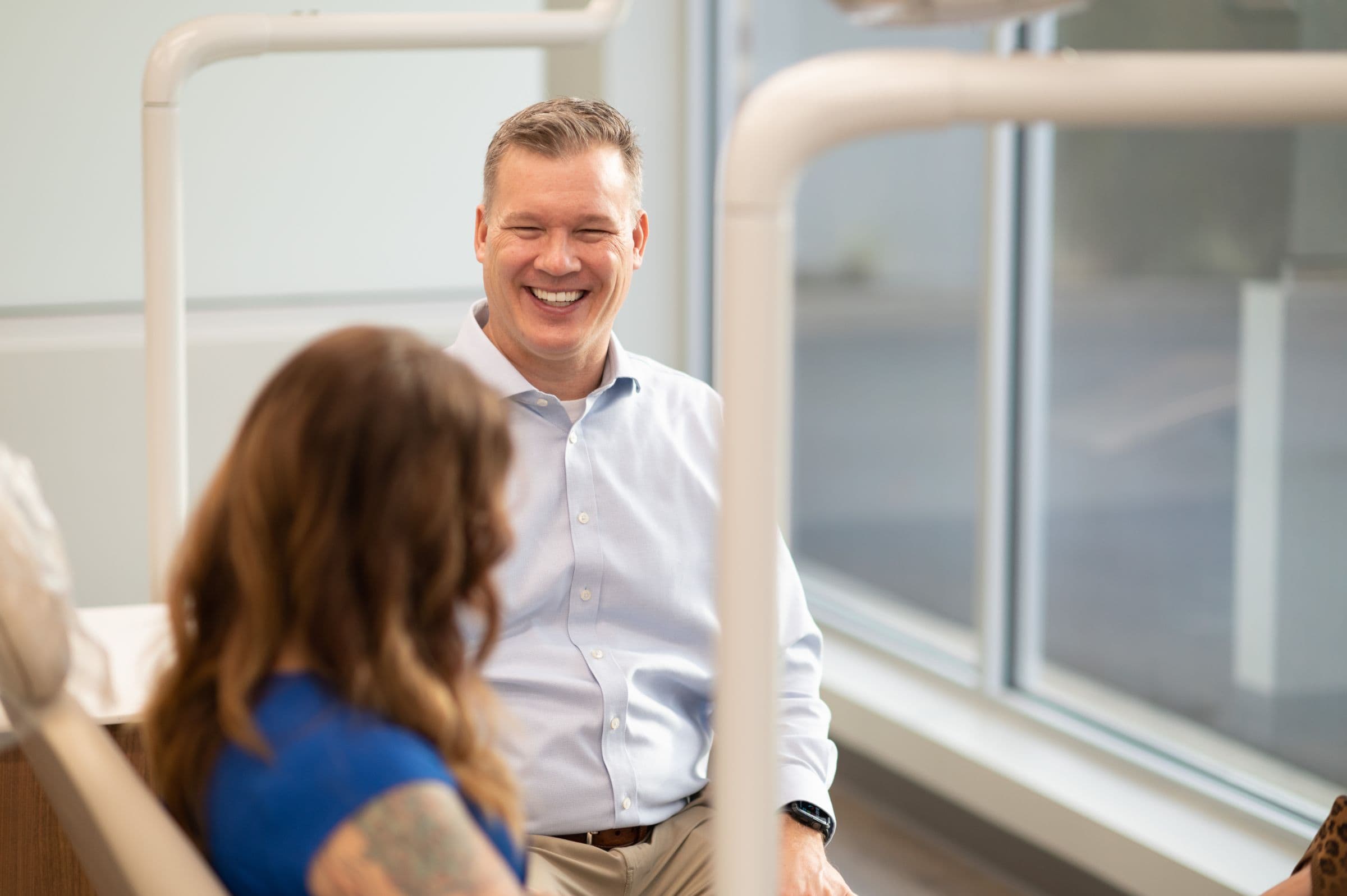 Your Expert Raleigh Orthodontist
Orthodontists like Dr. Daniel Grossman start out as dentists first. Out of 100 dental school graduates, on average, only six go on to become orthodontists.
Dr. Grossman spent 11 years in training (four years of college, four years of dental school, and three years of orthodontics residency).
Dr. Grossman spent eight years as a general dentist for the United States Navy before he returned to graduate school for his degree in orthodontics.
This helps him approach your oral health holistically to ensure your most beautiful smile!
When he was an orthodontic student, Dr. Grossman spent three years learning the skills needed to manage tooth movement and to guide facial development.
You want a local expert you can trust to give you a new smile—not mail-order aligners.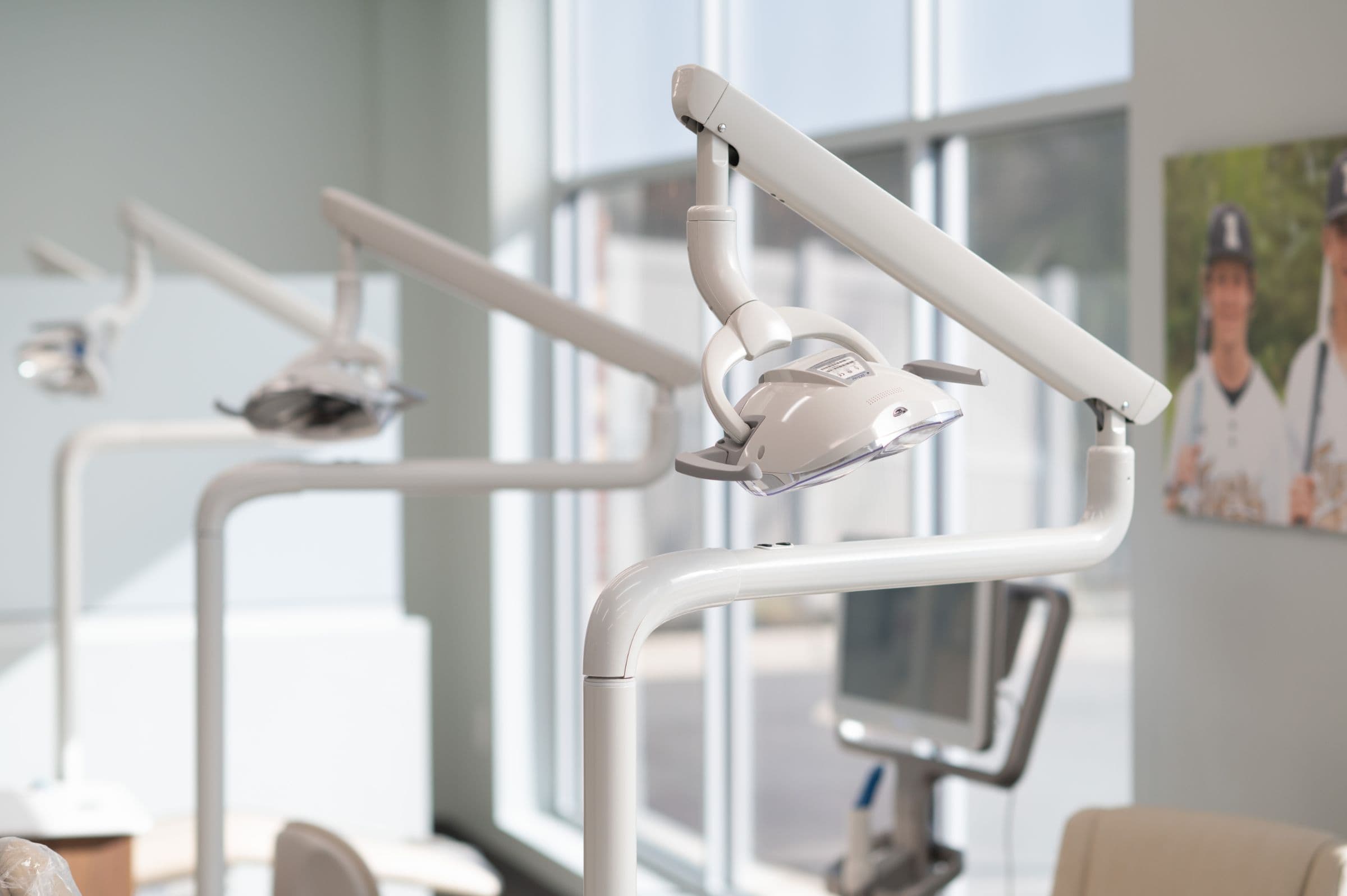 Convenient Locations
Our family designed our offices in Creedmoor, Louisburg, Wakefield and Raleigh for your comfort and convenience.
Whether you live anywhere around Raleigh, Wakefield, Louisburg, or Creedmoor-Butner, orthodontic care will never be far away. Find one of our offices within minutes of local schools, shops, restaurants, and businesses.
Affordable Payments
Everyone loves a medical office that offers convenient appointments and flexible treatment options, but Raleigh Orthodontics offers affordable payment options, too!
Come to our offices in Raleigh, Wakefield, Louisburg, or Creedmoor-Butner to help you determine your insurance coverage and file it for you. We'll sit down together and come up with an affordable payment plan that fits your family's budget.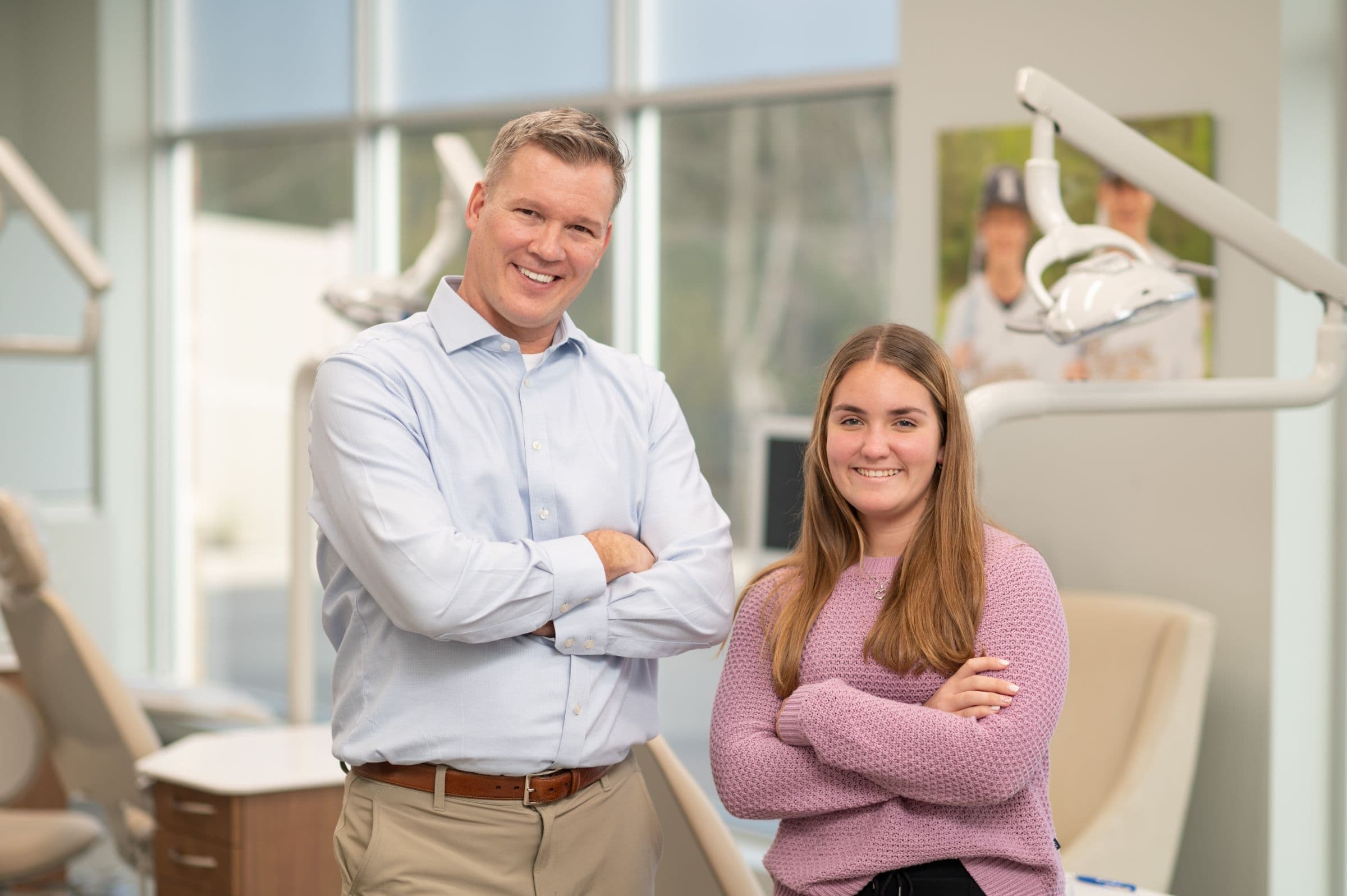 Modern Techniques
Dr. Grossman stays up-to-date on the latest in orthodontic treatment and braces technology. Raleigh Orthodontics is your North Carolina location for modern orthodontic treatment.
Come to any of our offices in Raleigh, Wakefield, Louisburg, and Creedmoor-Butner for aesthetic treatment options. Ceramic braces, low-profile brackets and clear aligners can give you comfortable tooth movement and shorter treatment times.
The better we can plan out treatment ahead of time, the better treatment we can give to your family.
High-Tech Treatments
At Raleigh Orthodontics, we're proud to make the process of straightening your teeth as fast and as comfortable as possible.
To do so, we use the latest orthodontic technologies, like digital planning and scanning. The more anatomical information we have, the better we can diagnose and treat your unique needs. Our modern X-ray methods provide high-quality 3D images while delivering safe, low-dose radiation for your health and safety.
Dr. Grossman and his team use advanced techniques combined with personalized care to create your most beautiful smile. You'll spend less time in braces with Raleigh Orthodontics, and the time you spend will feel more comfortable than ever before.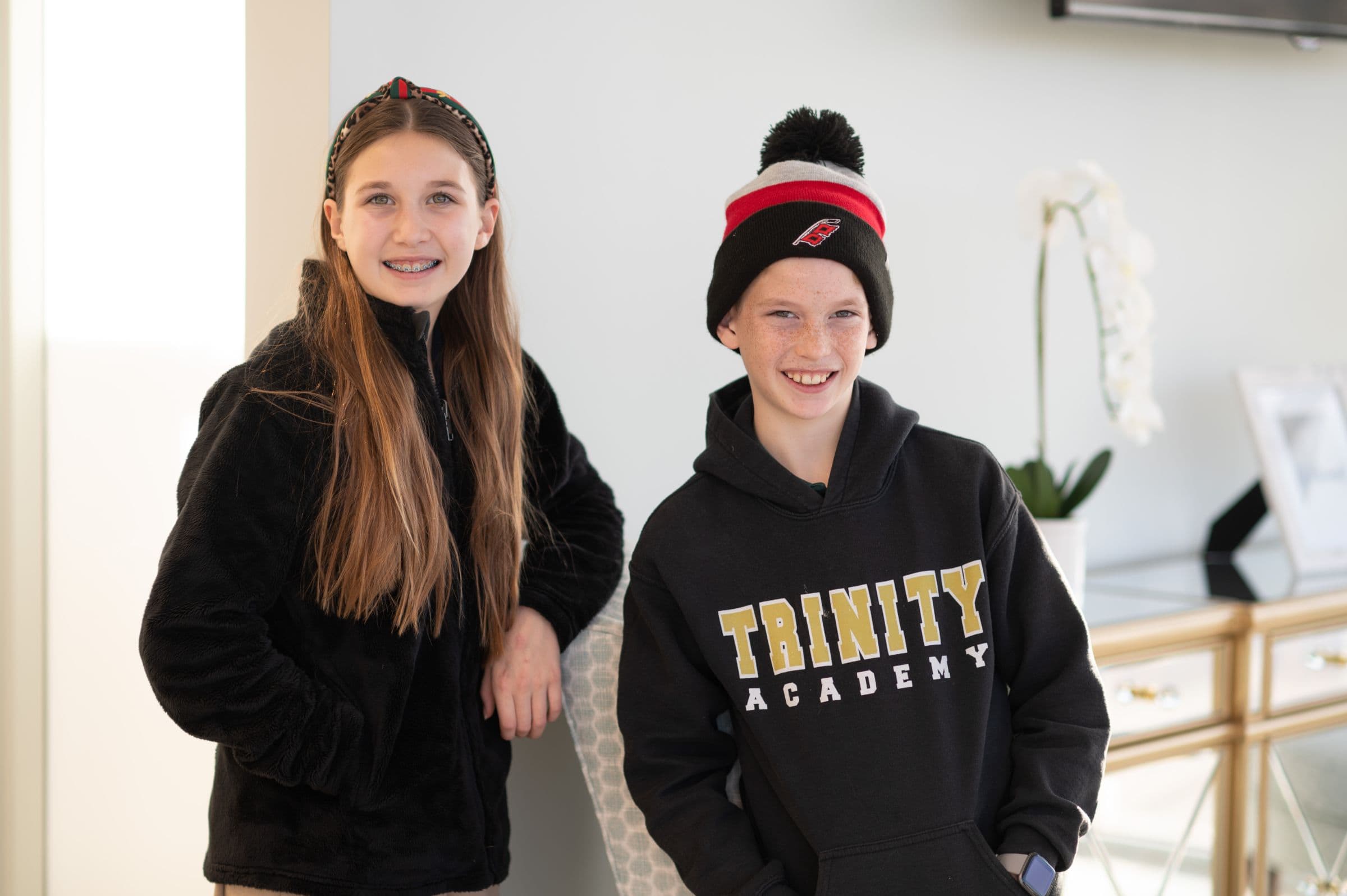 Start Your Treatment the Same Day
From your initial examination to adjustment appointments and everything in between, the orthodontic treatment process at Raleigh Orthodontics involves a series of visits to our offices. We're happy to offer free consultations to anyone curious about what we can do for their smile.
Not sure if you or your child are ready for orthodontic care? No problem! We'll be glad to evaluate your condition and make an honest recommendation about whether immediate treatment is necessary.
Once you feel like we've answered all of your questions and concerns, you can start your treatment at our offices at a time that fits your schedule.
Contact our offices at 919-847-6364 to learn more about scheduling your first free consultation.