Serving Children, Teens & Adults
Everyone in Raleigh, Wakefield, Louisburg, and Creedmoor-Butner deserves high-quality orthodontic care and a beautiful smile. At Raleigh Orthodontics, we proudly offer a full range of orthodontic care for children, adults, and everyone in between.
Orthodontics for Children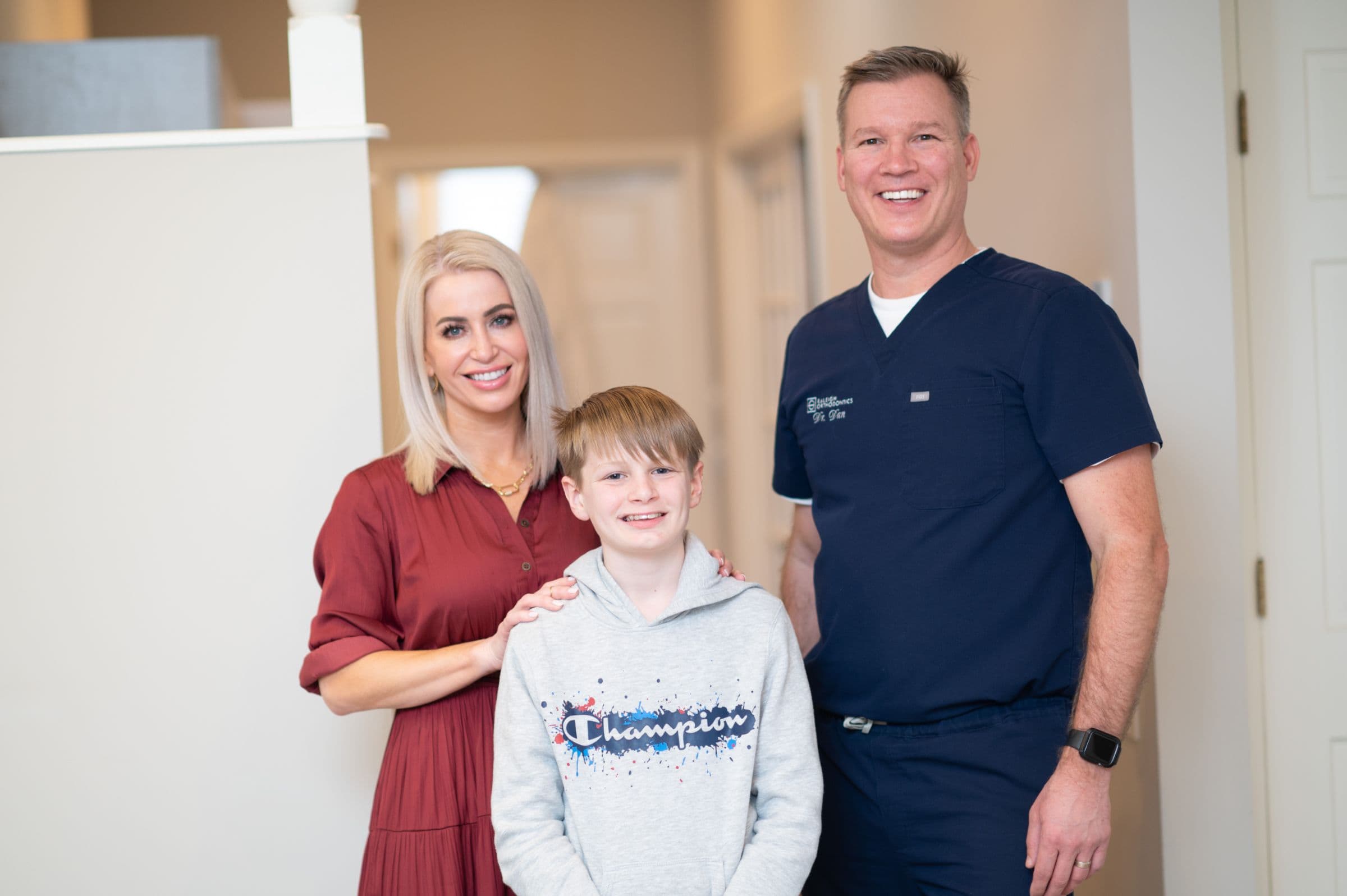 As a parent around Raleigh, Wakefield, Louisburg, or Creedmoor-Butner, you want the best for your child, and that includes healthy teeth and a comfortable smile. Dr. Daniel Grossman will treat your kids like his own by providing your family with the finest possible orthodontic care.
When Should Your Child Get Treatment in Raleigh?
Though an orthodontist like Dr. Grossman can enhance a smile at any age, there is an optimal time to begin treatment. Dr. Daniel Grossman and the American Association of Orthodontists recommend children should receive their first orthodontic evaluation by around the age of seven.
At this early age, orthodontic treatment may not be necessary, but vigilant examination can anticipate the most advantageous time to begin treatment. Beginning treatment at this time ensures the greatest result and the least amount of time and expense.
Why Age 7?
Age seven is considered the best time for orthodontic screening because the first adult molars erupt, establishing the back bite. During this time, an orthodontist like Dr. Grossman can evaluate front-to-back and side-to-side tooth relationships.
For example, the presence of erupting incisors can indicate possible overbite, open bite, crowding or gummy smiles. Timely screening increases the chances of an incredible smile.
Give Your Child a Lifetime Of Smiles
Early evaluation at Raleigh Orthodontics provides both timely detection of problems and a more significant opportunity for more effective treatment. Prudent intervention guides growth and development, preventing serious problems later.
When orthodontic intervention is not necessary, orthodontist Dr. Grossman can carefully monitor growth and development and begin treatment when it's ideal.
Some of the most direct results of interceptive treatment are: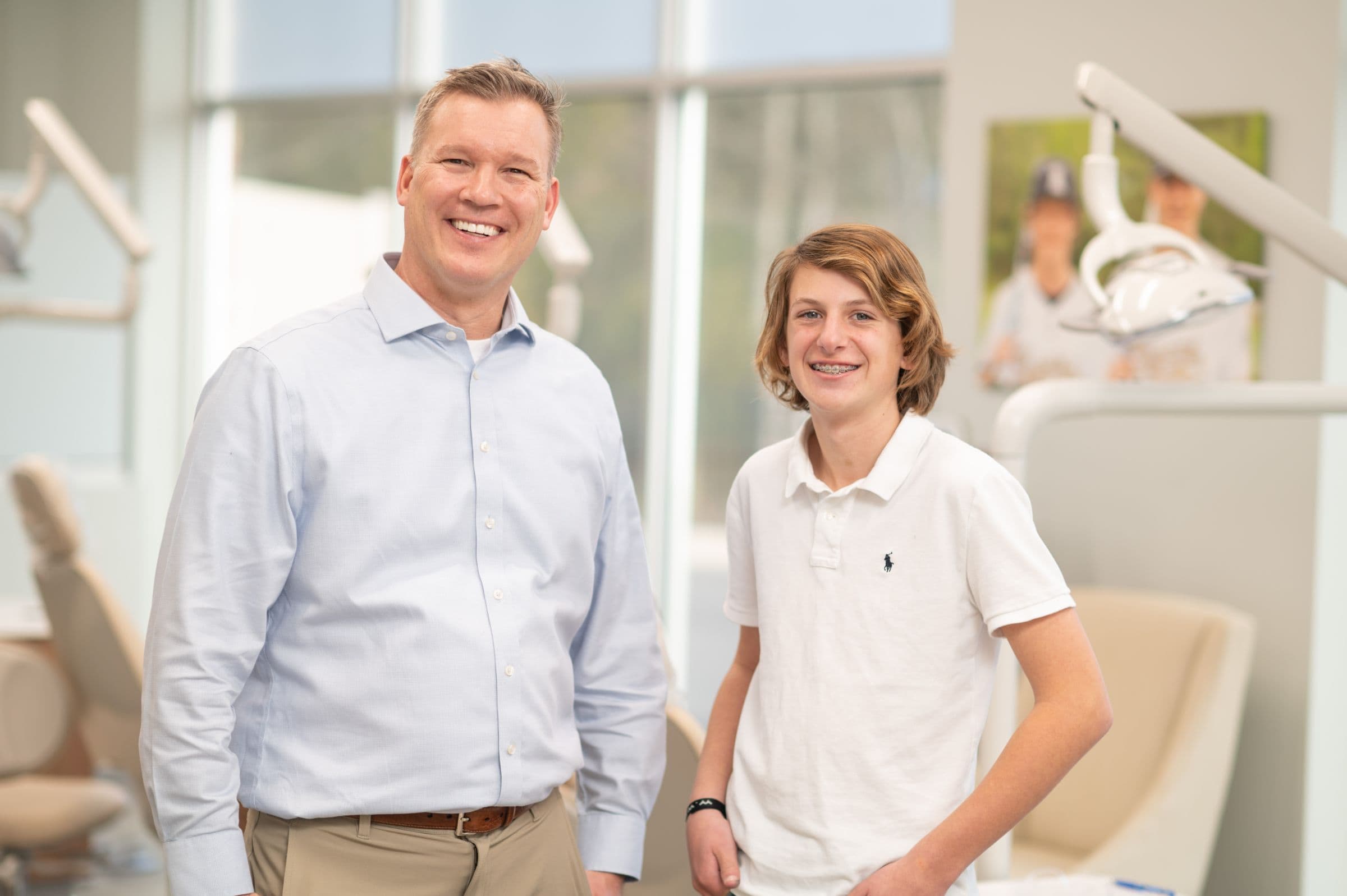 The most common time for orthodontics for teens around Raleigh, Wakefield, Louisburg, and Creedmoor-Butner falls between the ages of 12 and 16 because this is when most permanent teeth will be in place.
Fortunately, at Raleigh Orthodontics, you can find solutions like braces and Invisalign to make the treatment process much more accessible than ever before.
All About Teen Orthodontics
Between the ages of 11 and 15 is the most common time for orthodontic treatment, and for good reasons. By 12, most, if not all, of the permanent teeth have erupted and are in place, and crooked teeth, gaps, and bad bites can be easily detected.
These problems will hardly ever correct themselves, so this is when most parents decide to seek orthodontic treatment from Dr. Grossman.
Orthodontic Treatment for Teens in Raleigh
This is also a good time for orthodontic treatment because many negative associations of braces are not present.
Many children in this age range undergo orthodontic treatment, and children are very often able to be convinced to wear braces because they see their friends wearing them, too, and want to fit in.
Invest in Your Teenager
Besides the benefits of fitting in with their friends, teenagers at this age are growing rapidly, and Dr. Grossman can usually take advantage of these growth spurts to help shape the bite and teeth correctly.
Teens at this age have high metabolisms, which can help shorten overall treatment time and reduce the discomfort of orthodontic treatment.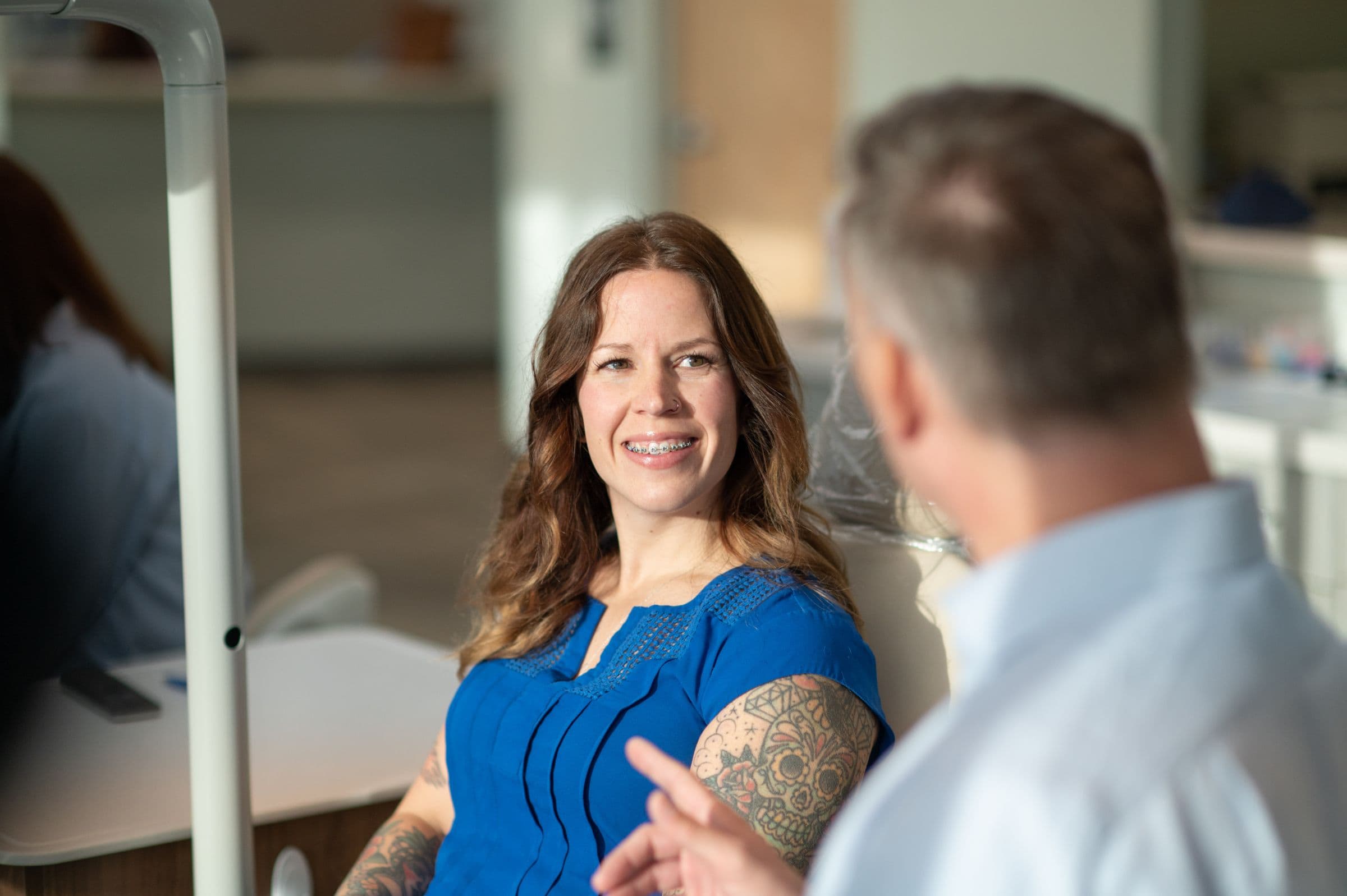 Braces aren't just for kids anymore! Tooth alignment can be changed at any age if your gums and bone structure are healthy.
We offer a variety of treatments that are designed for different age groups – including adults. You're never too old to benefit from orthodontic treatment with Dr. Daniel Grossman.
It's Never Too Late to Love Your Smile
Orthodontic treatment at later stages in life can dramatically improve your personal appearance and self-esteem. Improving the health of your teeth and gums is equally important.
Crooked teeth and a bad bite can contribute to gum and bone loss, tooth decay, abnormal wear of the tooth enamel and surfaces, headaches and jaw joint (TMJ/TMD) pain.
Good news! Our new techniques and appliances greatly reduce discomfort levels, decrease the frequency of visits, shorten treatment time and may allow you to choose from several options.
Your options may include metal braces, translucent braces or clear Invisalign aligners that can be worn at night to improve mild cases of misaligned teeth.
Adult Examination
During your free consultation and examination, we will be able to determine the best possible treatment for your individual needs. During this initial examination, we can outline the treatment plan, the time of treatment expected, and the approximate cost.
A large percentage of our patients at Raleigh Orthodontics are adults, and they agree that it's never too late to improve your greatest asset—your smile.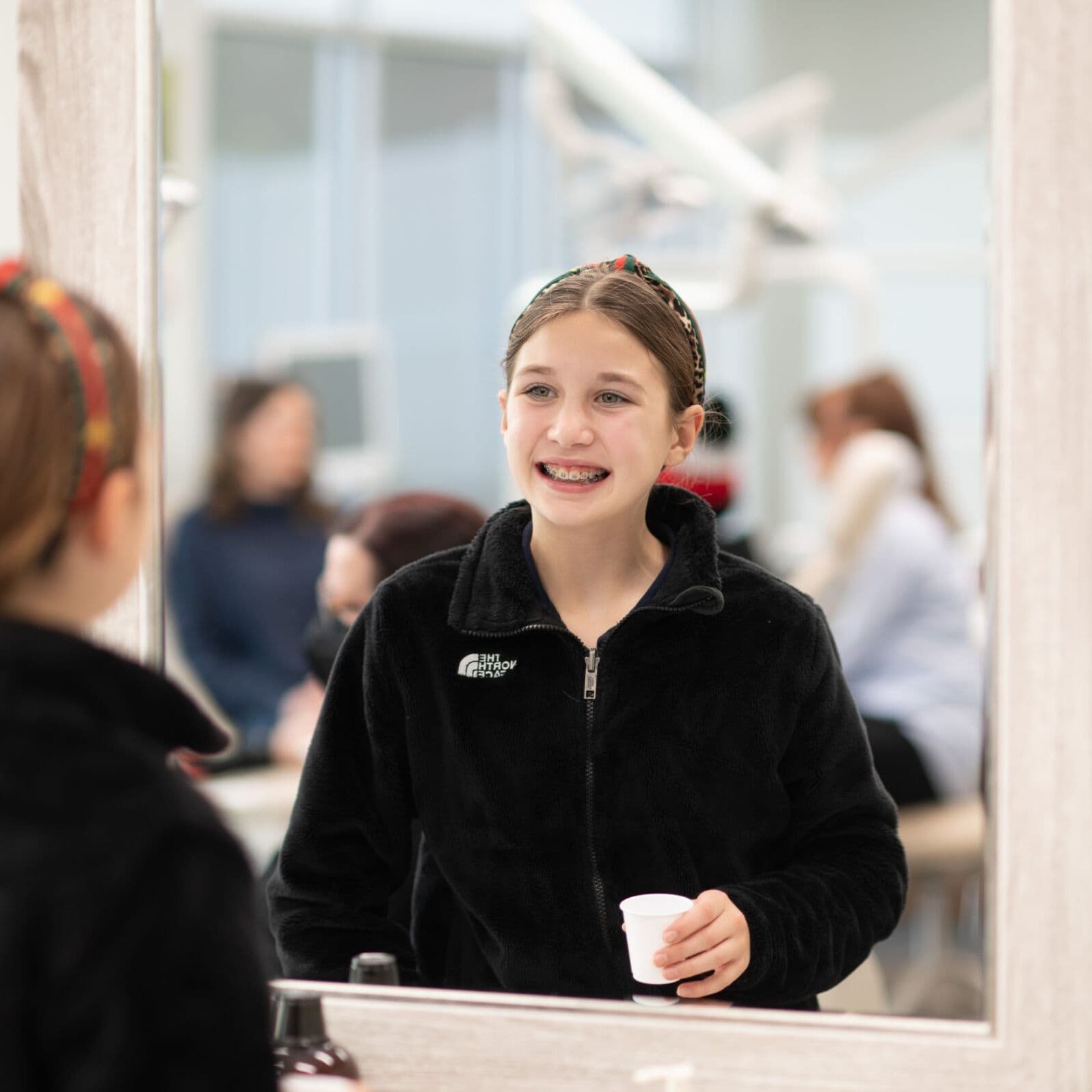 Learn More at Your Free Consultation
Orthodontic treatment is an investment in a person's future, whether that's for your child, your teen, or yourself.
During your free consultation, Dr. Grossman will be happy to discuss the benefits of treatment as well as the risks of putting it off.
Come to our comfortable and modern office in Raleigh, Louisburg, Wakefield or Creedmoor-Butner for a free consultation.
Talk with Raleigh Orthodontics about your orthodontic options and develop a treatment plan that's customized to your family's smile goals.