If the time has arrived for you to start orthodontic treatment, then you've come to the right place! At Raleigh Orthodontics, we specialize in crafting beautiful smiles that last a lifetime. One of the best ways to guarantee that your smile will stay healthy is by taking great care of your oral health during treatment. Specifically with braces, there is a bit of a learning curve and it can be helpful to walk through some best practices to get you prepared for your own oral health journey.
Keep reading to find out exactly what Dr. Grossman recommends to his patients to help them have a happy and healthy braces treatment. Keep in mind that while you may have to adjust to some new habits, with a little practice it will become totally second nature!
Use the Right Toothpaste and Mouthwash
A healthy treatment starts with the right tools! Let's first talk about the pastes and solutions that you will need to help keep your teeth clean. Toothpaste and mouthwash are essentials that you may be used to purchasing and using before braces. You may need to switch it up a bit during treatment and here's why:
No Acids
Acids can be hard on your teeth in the best of times, but especially when braces are on. Acid can erode ceramic if you are wearing ceramic braces, and it can rust metal if you wear metal braces. Either way, it's not a great idea to use cleaning products with acids in them.
Yes to Fluoride
Fluoride is our special helper when it comes to keeping teeth strong. Fluoride is a major component of our teeth enamel, and adding a little extra in our toothpaste and mouthwash can boost the overall health of your teeth. Be sure to use products with added fluoride!
No Whitening
Whitening teeth has a proper time and place, and unfortunately, the wrong time is when you are wearing braces. You don't want to risk lightening the entire surface of your teeth except for the patches that are covered by brackets, do you? This will lead to patchy discoloration once the braces come off! Avoid this mess and wait to do your whitening treatments after your braces are off.
Embrace the Braces Diet
If you haven't heard or thought of the dietary changes that come with braces, it's time to consider it. It's important to change which foods you eat and how you serve them. The goal is to prevent excess wear and tear on your teeth and enamel, and to avoid breaking brackets or wires that can slow down your progress!
You should avoid:
-Crunchy and hard foods like chips, carrots, apples, ice, etc. If you want to eat those crunchy veggies you can consider cutting them into super bite-sized pieces, or cooking them until they are softer!
-Sticky foods like caramels, candies, and gum
-Drinks with lots of sugar or acids. As we mentioned before, acids can have a negative effect on your braces, and sugar encourages tooth decay. It's best to steer clear of both!
Keep Up with Brushing and Flossing
Brushing and flossing are some of the mainstays that it takes to be a human, so you bet it's a part of your braces care routine! It's important to brush your teeth at least twice a day–in the morning and evening–using a good fluoride toothpaste and scrubbing thoroughly all around the brackets and under the wires. Some people also like to take a toothbrush with them to work or school to ensure that there is no stuck food lingering after lunch.
Here are a few more tools we recommend:
Interproximal Toothbrush
This nifty little toothbrush is a lifesaver for getting under and around hard-to-reach spots. It's a small cylindrical brush that you can fit under wires and around brackets with ease to give a slightly more thorough scrub. These are handy to keep with you for those post-lunch spot brushes.
Floss Threader & Waxed Floss
The combined efforts of a floss threader and wax floss are your best bet for flossing with braces. The threader allows you to easily guide floss under each bracket, and the wax gives the floss a stiffer and more adjustable texture. Use this to floss around each tooth every single day to really help prevent tooth decay while in treatment.
Water Flosser
Though most people are happy with the traditional floss method, a water flosser is a great alternative for someone who struggles to maintain regular flossing habits. These little hand-held devices shoot a thin but powerful stream of water that you will guide between each tooth to flush out plaque and residue. Flossers are easy to purchase in stores and online and have become fairly affordable in recent years, so do some research to see if one would be a good fit for your dental care routine.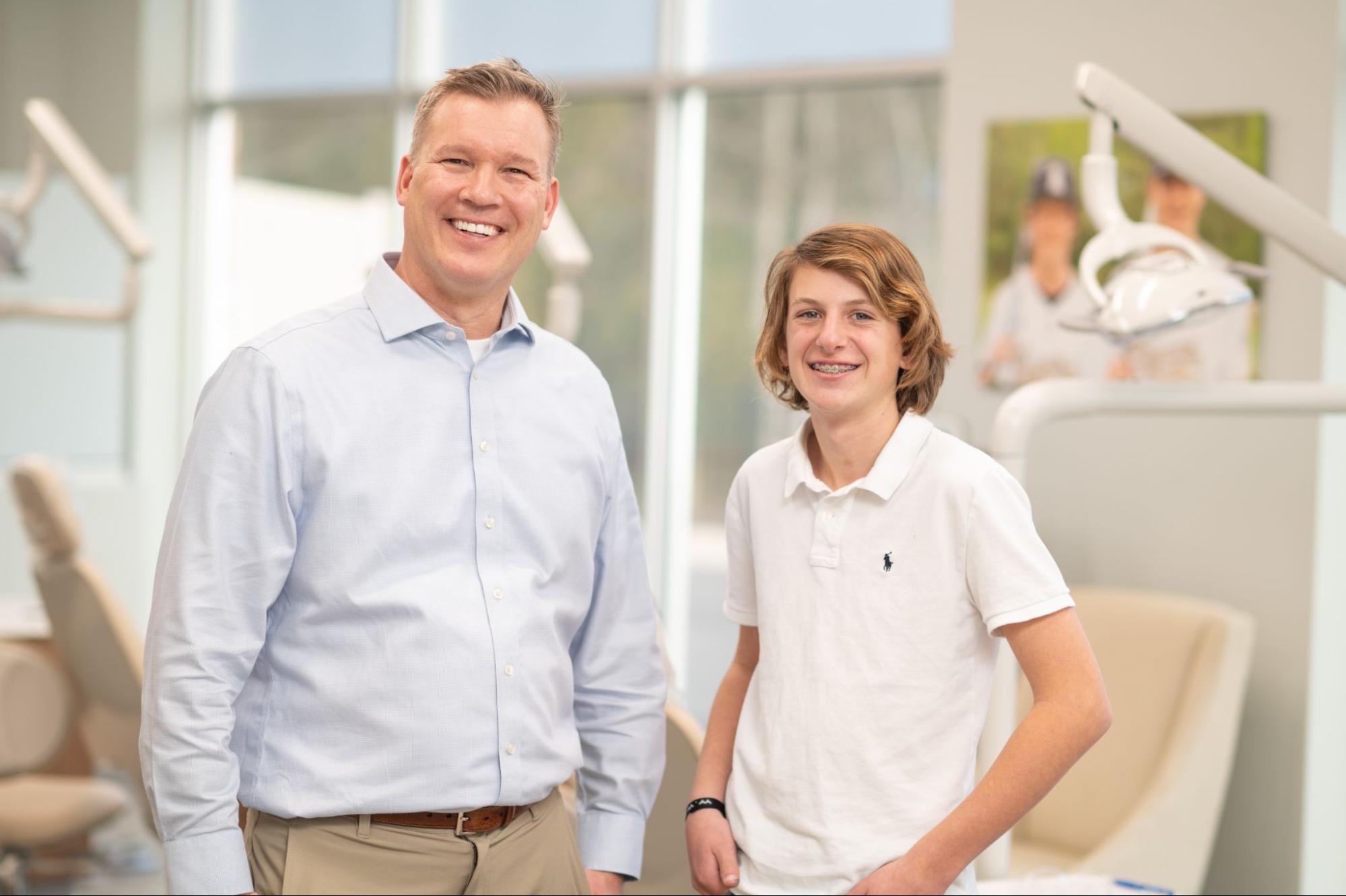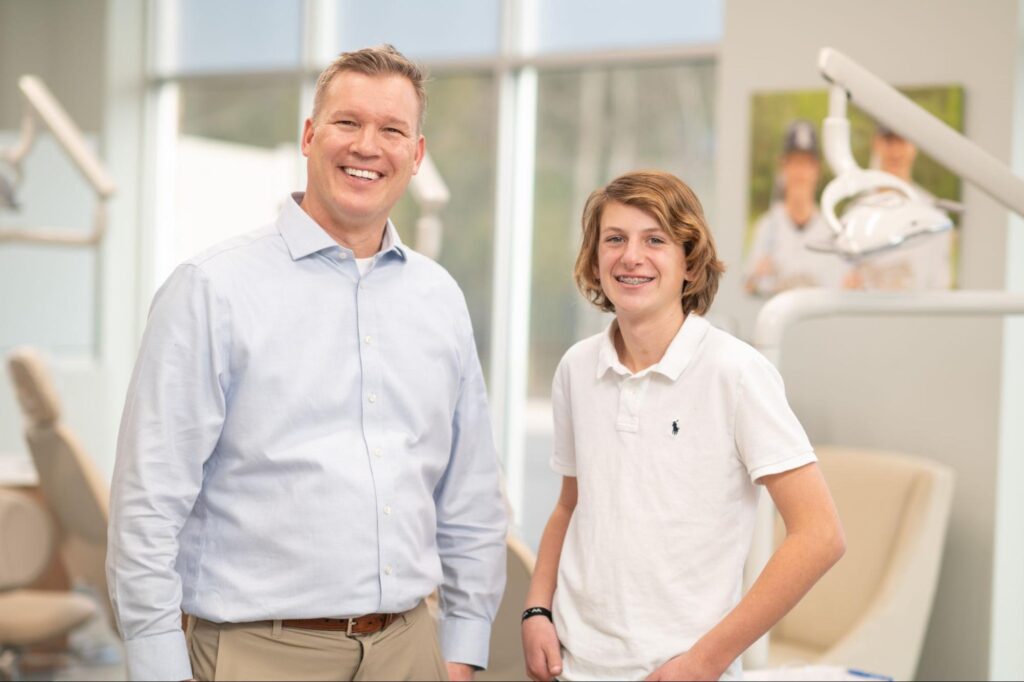 Keep Your Smile in Tip-Top Shape at Raleigh Orthodontics!
Well, it's time to stop talking, and start doing, don't you think? Thankfully you have an entire team at Raleigh Orthodontics who are experts at caring for smiles, and alongside Dr. Grossman, you can expect the best possible treatment experience.c