Making the move to get braces is a milestone at any age, but it can feel a little more complicated when you're an adult. Most people don't know that as many as one in five Raleigh Orthodontics patients is over 18 and that when it comes to getting adult braces, it's never too late to get a confident smile. If you're ready to get started on your straight smile journey as an adult, keep reading to learn more about the benefits of braces and how our team can help. 
Why get braces as an adult?
Picture this: Ashley just got engaged to the love of her life. When he proposed, her hair was done, her nails were done, and they even had a photographer to capture the moment. The only thing missing? Ashley's confident smile.
Ashley had braces ten years ago when she was 16, but she forgot to wear her retainer as directed. Over the years, a few teeth shifted back to their original positions, making her self-conscious, especially with a wedding coming up!
Fortunately, Ashley turned to Raleigh Orthodontics for help. She was initially nervous about getting adult braces, but we made the process so easy that she jumped on board with her treatment plan. Because she already had braces, we shifted her teeth in as little as 8 months, and now she's photo-ready just in time for her wedding.
Like Ashley, many adults feel self-conscious about their smiles but feel like wearing braces as an adult can be intimidating. With so many benefits, however, you'll forget all about the age factor and embrace the reasons to get started as soon as possible!
Better Oral Hygiene
We all know how important it is to brush twice a day to keep the cavities away, but most people don't know that crooked teeth can increase the risk of cavities for even the most frequent brusher. Because cavity-causing plaque thrives in the hard-to-reach areas of your mouth, it loves misaligned teeth.
However, by straightening your smile, you'll decrease the surface area for plaque buildup, and you'll enjoy a happier, cleaner smile overall.
Higher Self-Confidence
Cosmetics aren't the only reason to get braces as an adult, but our Raleigh Orthodontics patients love the confidence boost they get when we reveal their brand-new smiles. Straight teeth can improve the look and feel of your smile and can even address issues like facial asymmetry or "weak chin," an overbite issue that causes your chin to recede into your neckline.
By fixing these orthodontic problems through treatment, you'll look and feel more attractive and confident in no time.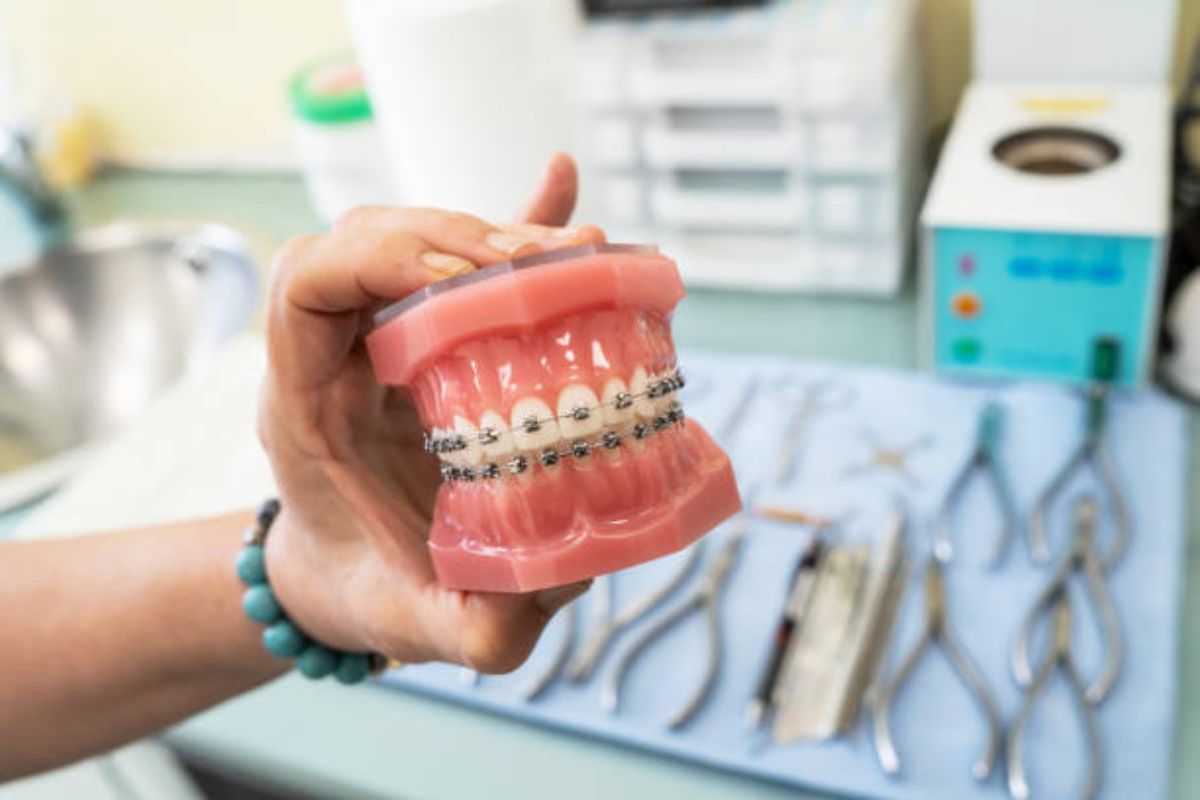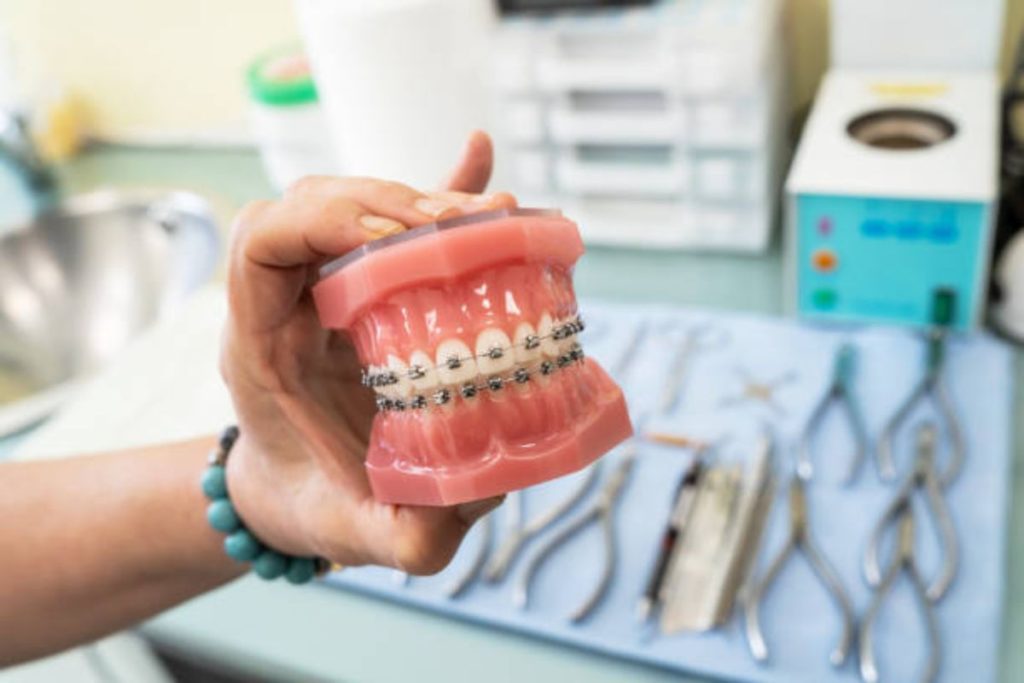 How can Raleigh Orthodontics help?
Picture this: Patrick is a 39-year-old teacher who wants to straighten his teeth without looking like his teenage students. He's looking for a sophisticated treatment plan that corrects his smile without attracting notice. Patrick has never had braces before, so he tried Invisalign to correct his overbite, and the results are phenomenal!
Neither his fellow students nor teachers noticed that he was going through treatment – that is until they started seeing the results from his beautiful smile! Now Patrick's new grin is happy, healthy, and straight!
Although braces are the most popular way to straighten your smile, Raleigh Orthodontics offers several unique treatment plans to match your individual needs and smile goals. Depending on your orthodontic condition, we'll help you choose the right treatment plan for you at your free consultation.
Invisalign
Our Invisalign treatment is an excellent option for adult patients looking to straighten their smile without the bulky brackets and wires of braces. Using a series of clear plastic trays custom-made to fit your unique smile, clear aligners straighten your teeth with comfort and ease. 
Many adults turn to Invisalign to get the straight smile they're looking for. Because these clear trays are almost invisible, no one will ever know you're being treated. 
Metal Braces
As the traditional option, metal braces are often the first method that comes to mind when considering orthodontic treatment. These braces work by tightening the wire attached to a bracket glued to each tooth. With gentle, continuous pressure, your teeth are aligned over 12-36 months, depending on the severity of your case, your mouth's response to treatment, and your desired outcome.
Clear Braces
Like metal braces, this treatment option uses a system of brackets and wires to straighten your teeth and is effective for patients with moderate to severe orthodontic issues. Instead of metal braces, clear braces use white ceramic brackets that match the color of your teeth, so your treatment is less visible. 
If you're looking to discreetly straighten your teeth as an adult and our team recommends a more intensive treatment, give clear braces a try.
Dr. Grossman recommends metal braces for adult patients with more severe orthodontic issues that require heavy-duty treatment to correct.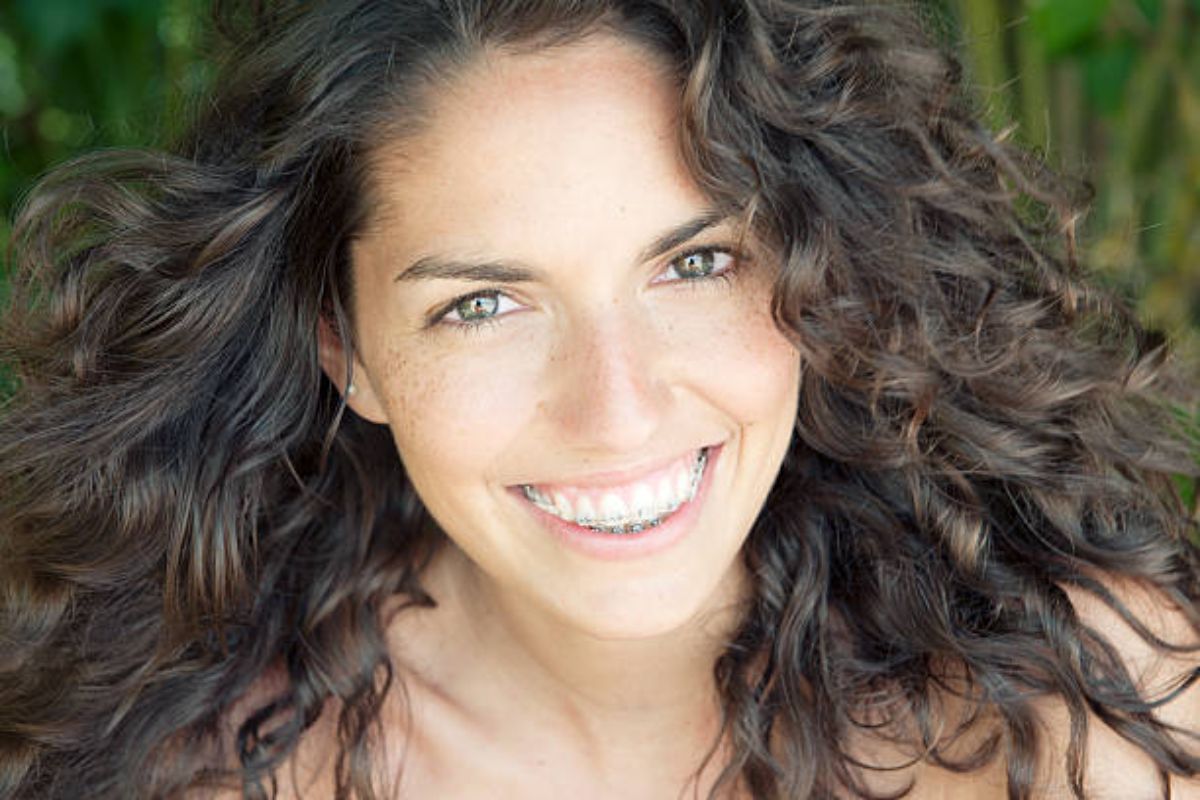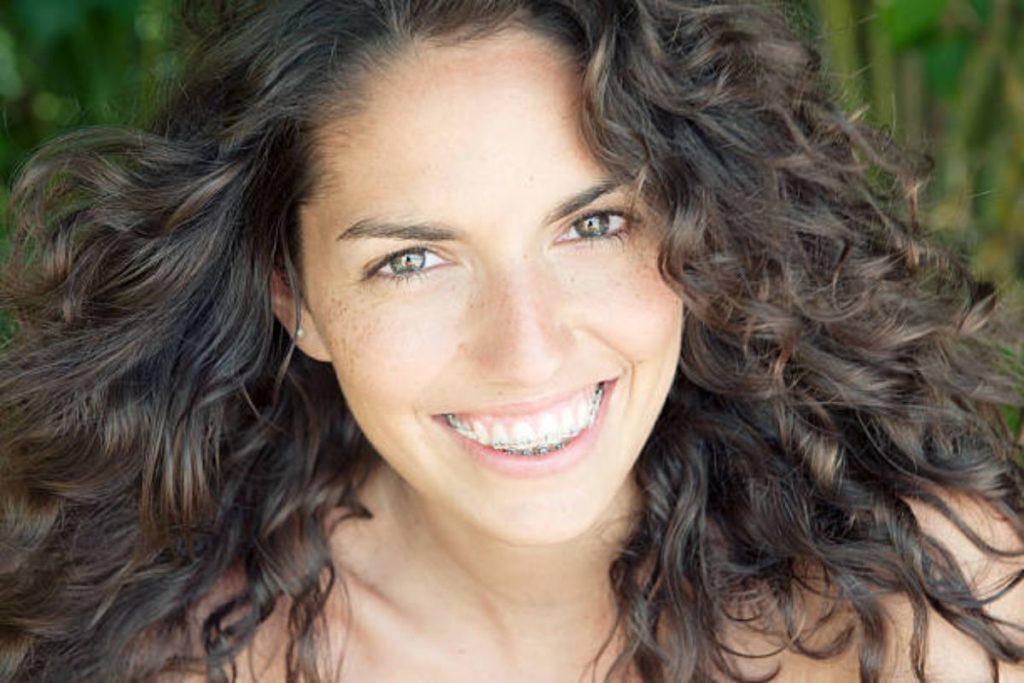 Here for Your Smile
Whether you're in need of a smile tune-up like Ashley or a total tooth makeover like Patrick, our team at Raleigh Orthodontics has you covered. With modern techniques, convenient locations, affordable payments, and same-day treatment, you'll love the care you receive at our office.
Everyone deserves the confidence of a beautiful smile. If you're considering getting orthodontic treatment as an adult, schedule your free consultation in Raleigh, Louisburg, Creedmoor, or Wakefield today!